Short Kabar Scout Style Leather Sheath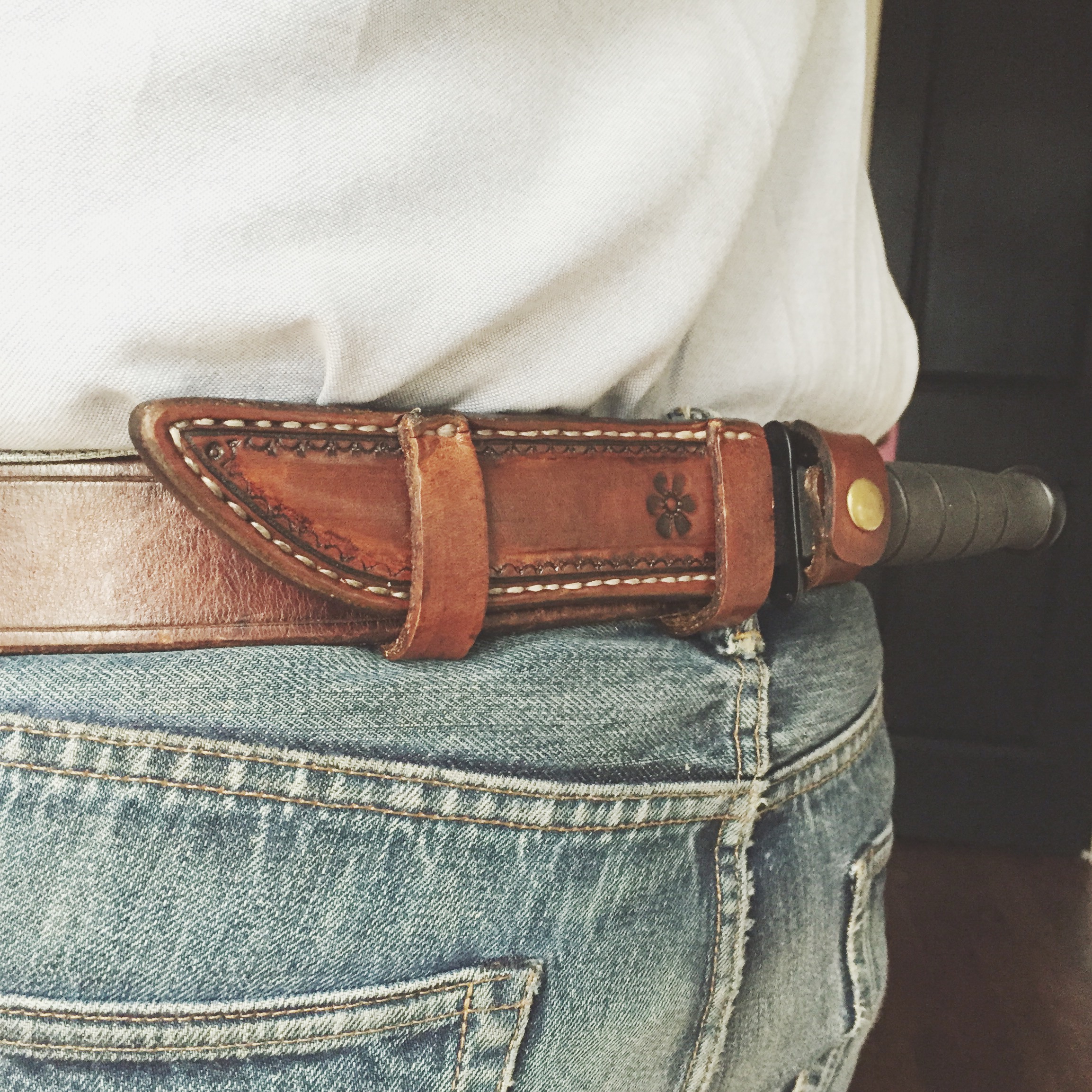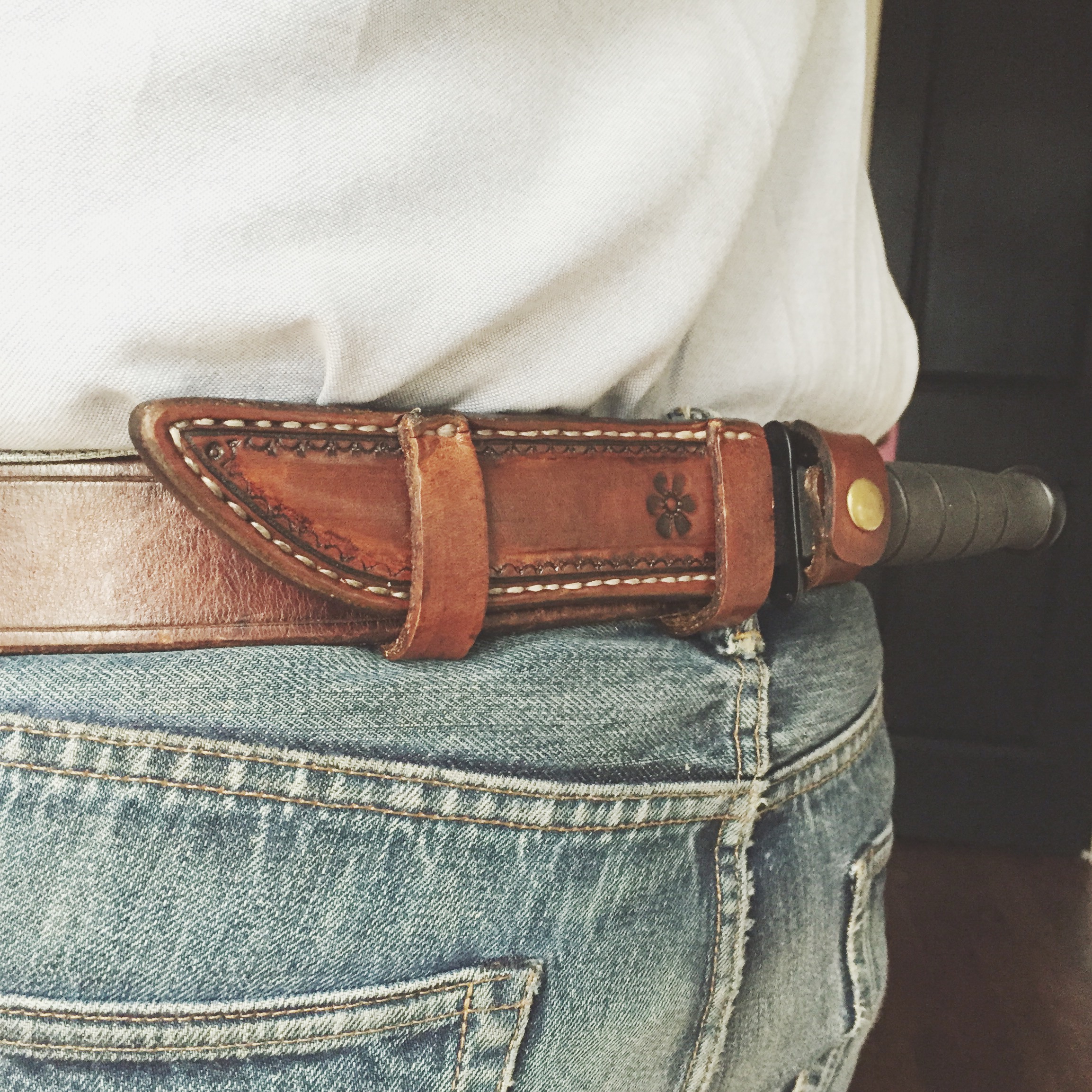 Short Kabar Scout Style Leather Sheath
This sheath is designed to fit a mini or short Kabar fighting knife. It comes with a single floral stamp high and on the center of the sheath as well as decorative border.
Made to be worn scout style, the sheath has two loops through which a belt is fed to keep the knife on the wearer's small of back.
All Magnolia Leatherworks items are made to order, 100% by hand. Please allow 12 weeks for your order to be shipped. If you need your item inside of the 12 week lead time, please send me an email, and I will do everything I can to accommodate your need.