Leather Rifle Scabbard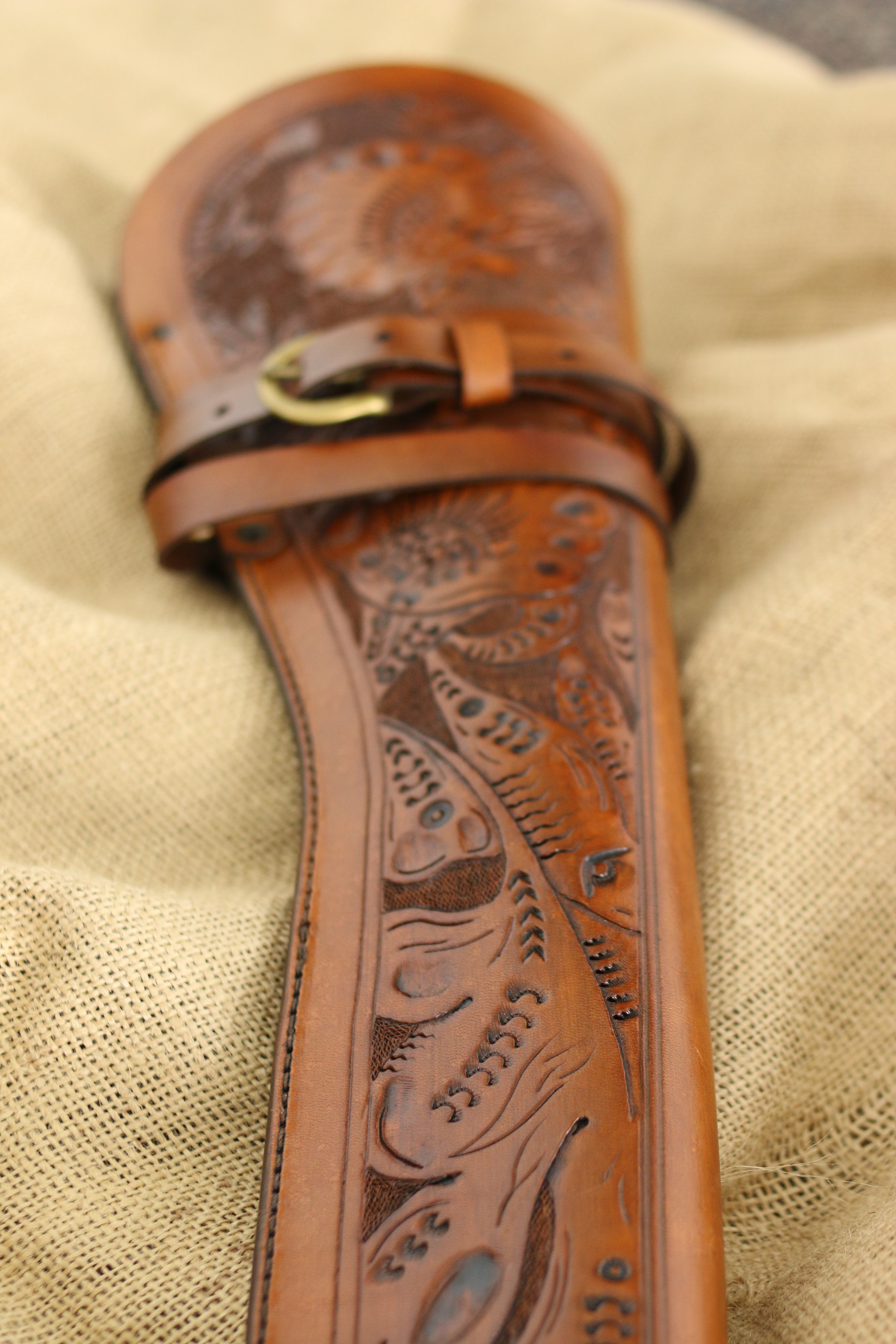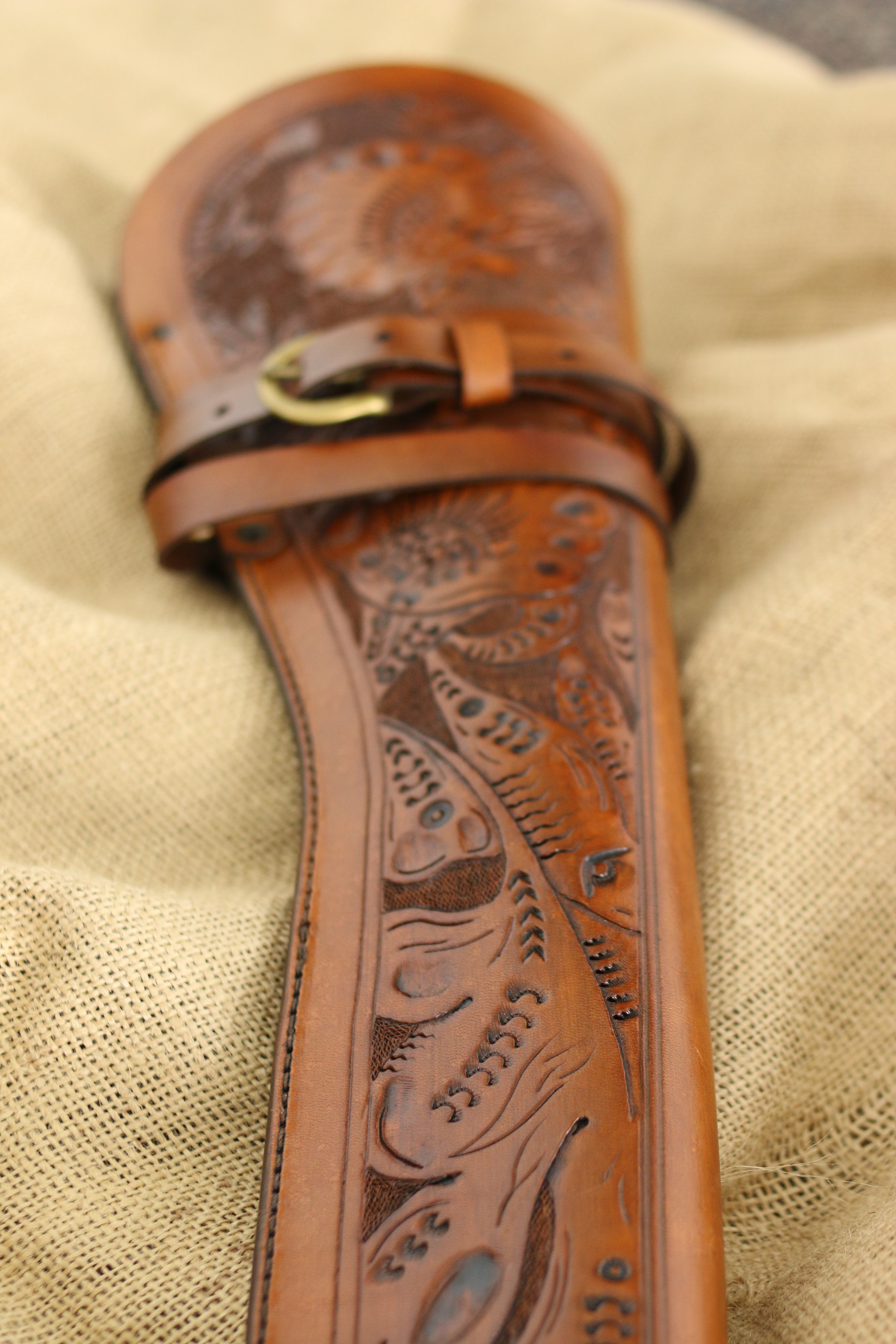 Leather Rifle Scabbard
Magnolia Leatherworks' leather rifle scabbard is the perfect way to store or carry your lever action rifle. The scabbard can be made to fit lever action rifles up to 42" and comes with 2 50" long straps to attach the scabbard to your saddle, or to just look cool! It also comes with a detachable carry handle to carry by hand or over your shoulder.
The 2 straps that come with the scabbard come with solid brass buckles and can be outfitted with solid brass trigger snaps to make attaching the scabbard to your saddle that much easier.
The scabbard is available in tan, medium brown, mahogany, or black and can be embellished with full floral carving or a more simple border design to reduce cost.
Thanks for stopping by, and please don't hesitate to send an email if you have any questions!
All Magnolia Leatherworks items are made to order, 100% by hand. Please allow 12 weeks for your order to be shipped. If you need your item inside of the 12 week lead time, please convo and I will do everything I can to accommodate your need.
Only 1 left in stock
Only 1 left in stock